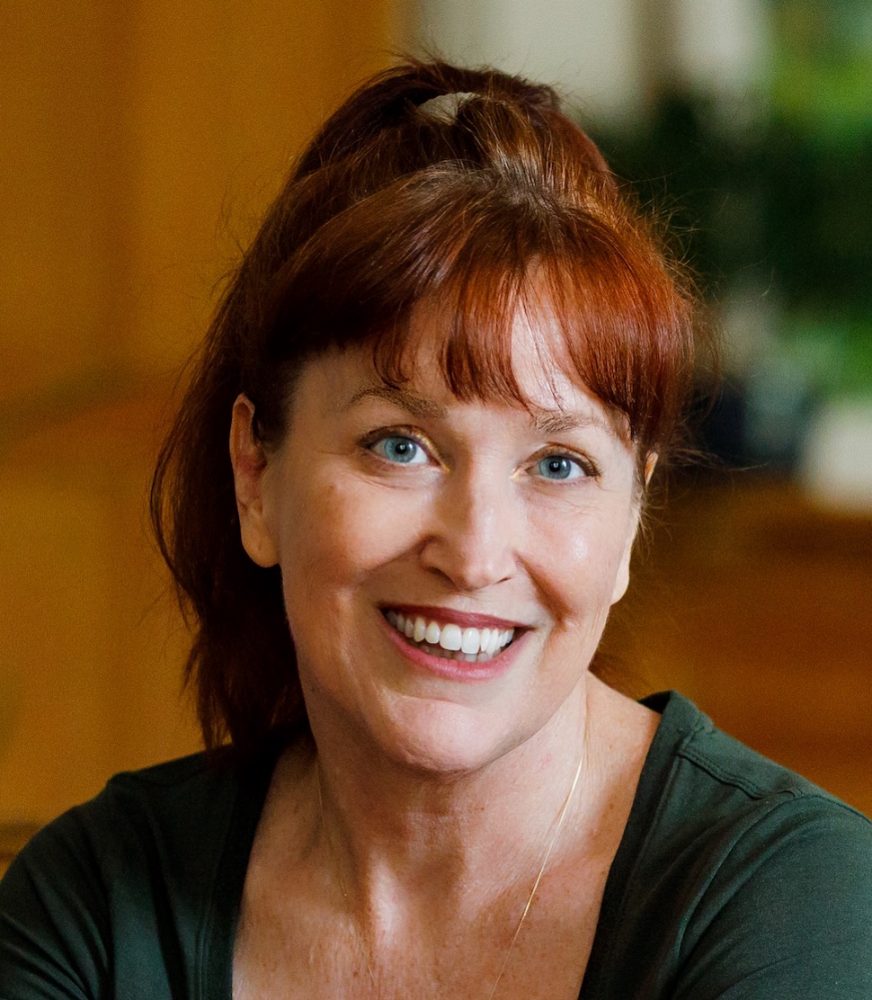 ONLINE CLASS
Nail Your Memoir Structure By Thinking Like a Novelist
Write and revise a powerful memoir by understanding story structure

---
INSTRUCTOR
Allison K Williams
DATE
Live on Thursday, May 25, or watch the recording
IDEAL FOR
Memoirists with an idea, outline, or early draft
ACCESSIBILITY
Closed captions by Otter; transcript provided with recording
---
Where should your memoir begin? How should it end? What's an "inciting incident" or a "climax" when you're looking at real life?
Maybe you've got a big, messy pile of personal history to sharpen and focus. Or something amazing happened, but you're not sure it's enough for a whole book.
Plenty of craft books and workshops teach story and sentence—very few discuss whole-book structure.
In this live class, taught by Allison K Williams, you'll learn how to structure a memoir to engage readers, agents and publishers. With examples from published work both literary and commercial, we'll look at how dramatic structure works and what type will suityour回忆录。我们将讨论其中to start, how to decide what events belong in your book, and how to write—and live!—a powerful ending. Suitable for those with an idea, a draft, or a terrifying pile of material, you'll discover how to tell the right story about the story you need to tell.
This workshop will cover:
How to know if you're telling the right story
Starting your memoir with an engaging hook in the very first pages
Three types of structure you can use for memoirs, essays and even blog posts—and how to know when to violate the structure you've chosen
Structuring a "quiet" memoir where the action is largely internal
How to create tension when readers already know the narrator survived to write a book
The difference between a dramatic action and a dramatic situation (tip: your story is about what you did and how you changed)
What makes a meaningful event belong in your memoir and what to leave out or save for the next book
What to do if your memoir doesn't yet have a strong ending (tip: the answer may be in your life instead of on your pages!)
How thinking about your readers can help you figure out your memoir's plot
Who should take this class
Writers who'd like to write a memoir but aren't sure what part of their life to focus on
Memoirists with an early draft looking for guidance on revisions
Writers who know "something's missing" to make their memoir a satisfying story
Creative writing students and graduates of MFA programs interested in learning how to write a memoir
Writers with essay collections or blog posts they want to unify into a memoir
Querying writers hearing agent feedback that their book lacks tension, needs a stronger hook, or the agent "doesn't see wide reader appeal" or "doesn't know how to sell this book."
Writers who want to self-publish or hybrid publish their best possible book
Who should NOT take this class
Fiction writers
Essay and short nonfiction writers will gain greater understanding of structure, but this workshop will focus on book-length work
What's included in all of Jane's classes
Satisfaction guarantee
Get a refund if your expectations are not met.
---
A valuable class for one person can be a disappointment for another. For this reason, we offer full refunds if you register, attend or watch the class, and fail to get the information you were looking for.
In after-class surveys, 99% of our students say their expectations were met or exceeded.
Recording and transcript
You can attend live or wait for the recording.
---
Everyone who registers will get access to the recording, including:
Both video and audio files
Automated transcript
Slide presentation (PDF)
Recordings are typically ready within 3 business days.
Q&A
Get your questions answered live or in writing.
---
We welcome your questions, and all classes include time for Q&A during the live event. If we can't answer all questions during class, they will be addressed in writing.
All students receive a Q&A file with the recording.
How do I attend the live class?
This class uses Zoom webinar technology (see system requirements). You will join through your Internet-connected computer or mobile device. When you register, you will receive information via email on how to join the class.If you don't receive it within 1 hour of registering, pleasecontact us.
When: Thursday, May 25, 2023
Time: 1:00 p.m. – 2:15 p.m. Eastern / 10:00 a.m. Pacific
Registration fee: $25
The webinar is broadcast via the internet with live audio delivered through your computer or mobile device speakers. The visual presentation is displayed directly from the presenter's computer to your computer screen. The Q&A is managed through a chat-style submission system with questions read and answered by the presenter for the entire class to hear.
Closed captions are provided during the live class.We use Zoom's automated closed caption service (powered by Otter), which is about 80%+ accurate. We also use Otter AI to generate an unedited transcript, provided with the recording.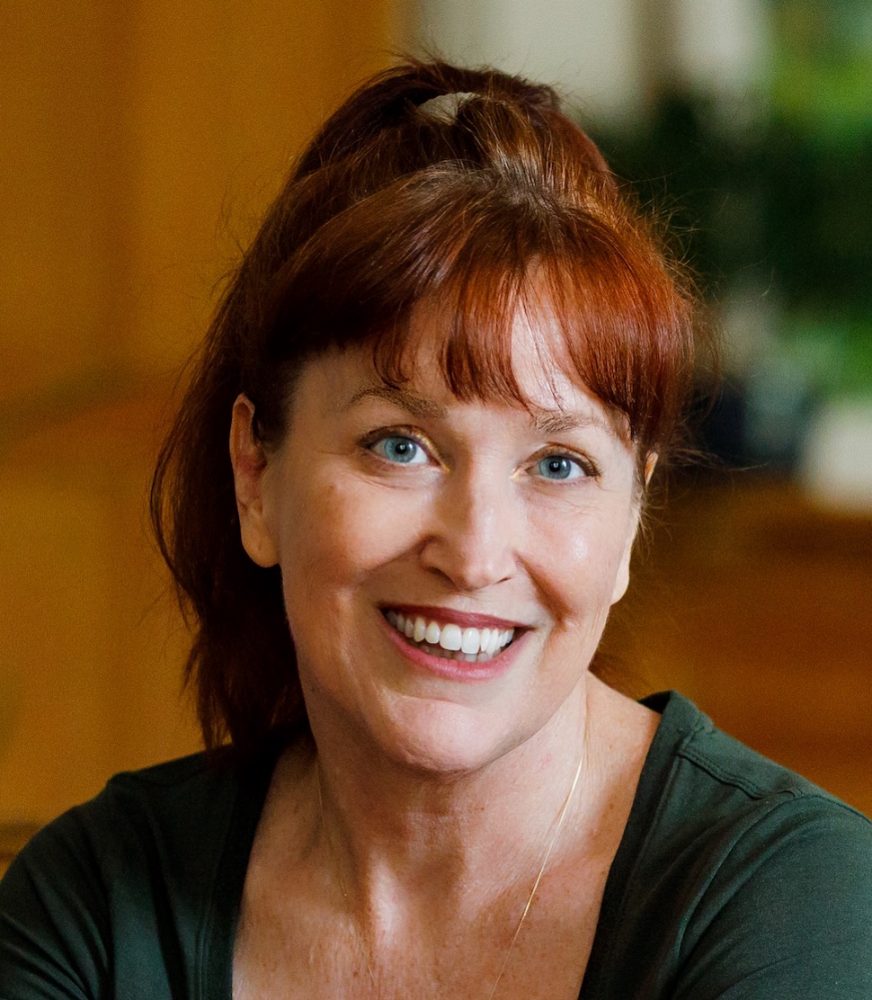 About the instructor
Allison K Williamsis the author ofSeven Drafts: Self-Edit Like a Pro From Blank Page to Bookand has edited and coached writers to publishing deals with Big Five, hybrid and independent presses. She's guided essayists and humorists to publication in media including theNew Yorker, Time,theGuardian,the纽约时报,McSweeney's, Refinery29, Hippocampus,theBelladonnaand TED Talks.
As a memoirist, essayist, and travel journalist, Allison has written craft, culture and comedy for National Public Radio, CBC-Canada, theNew York Times,theChristian Science Monitor,Creative Nonfiction,McSweeney's Internet Tendency, Kenyon Review Online,thePrairie Schoonerblog, theDrumandTravelers' Tales.Allison holds an MFA in Creative Writing from Western Michigan University and spent 20 years as a circus aerialist and acrobat before writing and editing full-time. She leads the Rebirth Your Book writing retreats series.
Testimonials
I was blown away by the energy of your presentation and the practical advice you offered with a generous helping of encouragement. I've since taken a few of your Zoom classes. Here's what I've noticed: regardless of the topic, by the end I feel cheered on, recommitted to my writing, with a renewed sense that the writing matters.
Diane Reukauf
My experience is proof that your courses help—a lot. I've written a memoir, took your memoir writing course when I was finished writing, and it helped me tighten up the writing and cut out 10,000 words. Last month after 40 rejections I acquired an agent who believes in the book (almost) as much as I do. Thank you, thank you!
Maura Casey
I am so glad I attended Allison's webinar. It is exactly what I needed. I don't need a cheerleader to tell me my story is important, I need no-nonsense how-to. This was that! THANK YOU!!!!
Jamie Beth Cohen
All students receive the following
Access to the 75-minute live class.After roughly 60 minutes, Allison will take questions using in-class chat/text. The class will end after roughly 75 minutes. If we can't get to all of the questions live, Allison will answer them in writing and you'll receive the answers with the recording.
A recording of the class—audio and video.This is especially helpful if you have a conflict with the class time or something comes up and you can't make the session. Each registration comes with access to the archived version of the program and the materials for 30 days. You do not have to attend the live event to access the recordings.
Presentation slides.All participants receive the slide presentation in PDF form.
Rough transcript.We use Otter to create an automated transcript of the entire webinar, which we'll share with you in addition to the audio and video recording.
Event Attendance & Anti-Harassment Policy
We strive to provide an environment where all present—whether attendee, presenter, or staff—can feel supported. In order to ensure a welcoming event, here is what we expect from all who participate.
That the presenter and the presenter's work be treated with respect by attendees and that all attendees treat each other with respect and a generosity of spirit.
That attendees will refrain from harassment of any sort including (but not limited to) comments or questions of a racist, homophobic, sexist/sexual, or threatening nature. This includes actions that disrupt or interfere with anyone's ability to participate. Offenders will be disconnected from the live event.